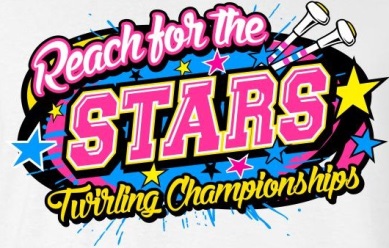 The first version of the program is available here:
Reach for the Stars 2019 Program
Entry form for Reach for the Stars Competition and Clinic 2019
Deadline is October 9th
No late entries will be accepted.
Visit us in Omaha, Nebraska on November 2nd and 3rd for an exciting weekend of twirling. The open competition takes place on Saturday, November 2nd at Ralston High School. The All-Star clinic takes place at the Steppe Center on Sunday, November 3rd with instructors from 11 different states!
Click the link above for a printable entry form.